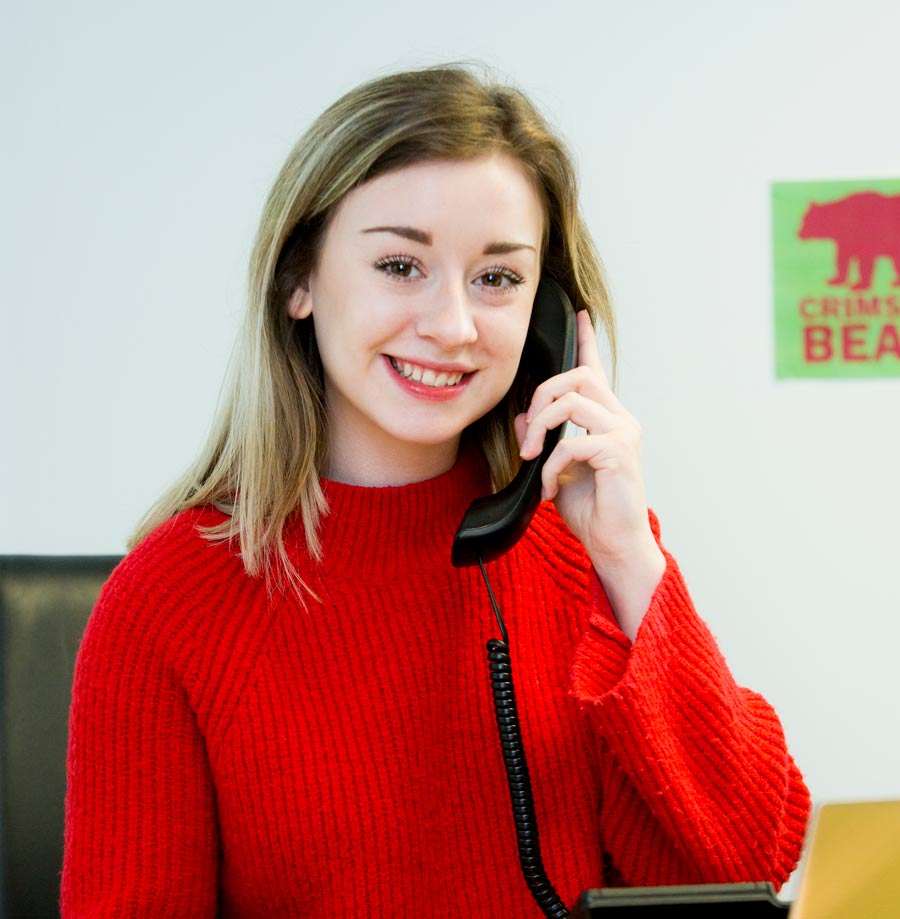 Teona Gott
Before starting her Apprenticeship Teona was in Sixth Form at South Craven School.
"I learn better by doing, I wanted to expand my business knowledge and customer relation skills in a hands-on environment, earning while I'm learning. I chose Craven College because they offer great courses. Both of my sisters studied at Craven College and they both highly recommended it to me.
Doing an Apprenticeship has developed my confidence on the telephone and developed my customer relations and verbal communication skills. It has given me a deeper understanding of how to run a small business and improved my time management and prioritisation. It's developed my teamwork skills and using my initiative."
Teona completed her Advanced Apprenticeship in Business in October 2017 and since then has progressed into a sales and marketing role at Crimson Bear.
Joanna Johnson, Office Manager, says:
"I remember Teona starting. We were all on a learning curve. One of the main things that she had to do was to contact customers on the phone and that was a big challenge for her and now she has grown so much in confidence I feel so proud of her.
It is very satisfying to see an individual grow over the months in confidence and Teona certainly has. Her admin skills, customer relations and technical skills are a credit to our company. If every one of our Apprentices turns out like Teona has then we will be a very successful and proud company. We pride ourselves on great customer services, our motto is 'under promise and over achieve'. We want to be better than everyone else. A lot of people sell what we do but we want to do it better and Teona is a fine example of that."